Lone Star Plastic Surgery: Dr. Sean Hill
5550 Warren Parkway, Suite 210
Frisco, TX 75034
Phone: (214) 937-4879
Monday - Friday: 8 a.m.–5 p.m.


Tummy Tuck
Whether from having children or losing a lot of weight—or both—cosmetic changes to the midsection can detract from your confidence and quality of life. Stretched skin, a belly bulge, and pockets of fat are common complaints after pregnancy and major weight loss. Plastic surgery provides most women and men an effective solution. Dr. Sean Hill, a highly trained and experienced plastic surgeon, can renew your abdominal area and your confidence with abdominoplasty, often called a tummy tuck, in Frisco, TX. Patients from Plano and throughout the Dallas-Fort Worth Metroplex travel to Lone Star Plastic Surgery to have Dr. Hill perform their surgeries.
How can a tummy tuck help?
Dr. Hill performs abdominoplasty to accomplish what you can't do on your own with diet and exercise; he personalizes this procedure to provide any or all of the following improvements:
Tightening lax, sagging skin
Repairing stretched and separated abdominal muscles
Reshaping the belly button
Defining the waist
Improving a C-section scar
Dr. Hill personalizes the procedure to your unique anatomy and cosmetic goals to provide the natural-looking improvements that matter most to you.
Am I a candidate for a tummy tuck?
Women and men are typically good candidates for a tummy tuck if they are:
In good health and at or near their goal weight
Have maintained a healthy BMI for several months
Are not planning future pregnancies
At your private consultation, Dr. Hill will review your medical history, perform a physical exam, and have an in-depth conversation with you about what you hope to change with cosmetic surgery.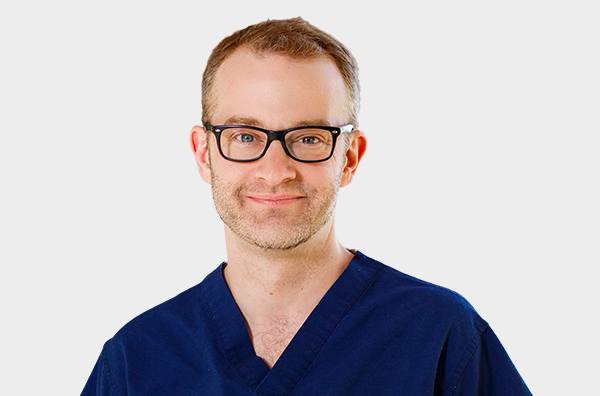 DR. SEAN HILL
Dr. Hill specializes in plastic surgery of the face, breasts, and body using proven, modern techniques. His approachable, lighthearted personality fosters positive, open communication with patients.
Meet Dr. Hill
What happens during tummy tuck surgery?
Dr. Hill performs tummy tuck procedures as outpatient surgery using a general anesthetic. He will personalize one of the following techniques your unique needs:
Mini tummy tuck addresses the abdominal area from the belly button (navel) to the pubic bone. This option is performed through a small incision just above the pubic bone. It is appropriate for a select few patients who typically have a minimal amount of sagging skin and concerns are limited to the lower abdomen.
Traditional tummy tuck fits the majority of patients because it improves the upper and lower abdomen, above and below the belly button. This technique also repairs stretched and separated abdominal muscles to flatten a belly bulge and slim the waist, and it revises a misshapen belly button. The incision runs horizontally between the hip bones, but low enough to be concealed by underwear and swimsuits. A second incision encircles the inner navel.
Extended tummy tuck includes the same improvements from a traditional tummy tuck, and also addresses lax skin and excess fat all the way around the waist. Dr. Hill typically uses this technique for patients after massive weight loss.
In appropriate patients, Dr. Hill uses a drainless technique, which minimizes the buildup of fluid in the surgical area by quilting the tissues together vertically down the abdomen.
Can my tummy tuck be combined with other procedures?
Dr. Hill takes care to approach the abdominal area in three dimensions; therefore, he often combines abdominoplasty with liposuction of the upper abdomen and flanks (love handles), and occasionally the lower abdomen or lower back. Breast augmentation or a breast lift can also be combined with a tummy tuck and liposuction for what's called a mommy makeover.  This combination procedure is a wonderful option for women who are looking to address multiple areas at once.
What is tummy tuck recovery like?
After your tummy tuck, you won't be able to stand completely upright for a few days. While this is normal, it's important to get up and walk slowly (with a slight bend at the waist) beginning the night of surgery to prevent blood clots and other complications from developing. For optimal patient comfort after surgery, Dr. Hill uses advanced, long-lasting pain control with Exparel®. This opioid-free medication is injected into the abdominal area during surgery and controls pain for several days after surgery, a time where pain levels are typically elevated. He has found this so effective, his patients sometimes can be too active due to the lack of discomfort. While experiences vary, you can expect to be ready to feel well enough to return to work in about 2 weeks.
What does a tummy tuck cost?
The cost of a tummy tuck at our Frisco, TX, practice varies depending on the technique used and the extent of the surgery needed to produce the best outcome. After your consultation with Dr. Hill, we provide a detailed price quote showing the final cost of your tummy tuck. You can take it home and review it without any pressure.
Are you ready to rejuvenate your midsection?
To find out how Dr. Hill can help you have the firm, youthful abdomen you want, request a consultation using our online form or call our office at (214) 937-4879 to schedule an appointment.
Back to Top