Lone Star Plastic Surgery: Dr. Sean Hill
5550 Warren Parkway, Suite 210
Frisco, TX 75034
Phone: (214) 937-4879
Monday - Friday: 8 a.m.–5 p.m.


Rhinoplasty
The goal of cosmetic nose surgery, or rhinoplasty, is to create overall facial harmony. Rhinoplasty is a popular procedure that requires the expertise of a board-certified plastic surgeon such as Dr. Sean Hill. His aesthetic eye, in-depth knowledge, and surgical precision are the reasons he's considered one of the leading rhinoplasty specialists in Frisco, TX.
Dr. Hill trained under master surgeons in advanced rhinoplasty techniques at UT Southwestern and during a craniofacial fellowship at UTMB. He's also been an invited instructor at the Dallas Rhinoplasty Symposium, considered the premier educational rhinoplasty conference in the world, during which he taught the nuances of rhinoplasty to international guests. His background and skill in rhinoplasty are why patients travel from Plano and throughout the Dallas-Fort Worth Metroplex to Dr. Hill's practice for surgery.
Am I a candidate for rhinoplasty?
Women and men in good overall health who want to improve the appearance of their noses by changing the shape or size make good candidates for rhinoplasty (nose job) at our practice in Frisco, TX. Most rhinoplasty patients are in their 20s or 30s, but it can be appropriate for both younger and older patients. If breathing through your nose is hindered by a nose injury or a natural defect like a deviated septum, you may be a candidate for a functional rhinoplasty. Dr. Hill often makes cosmetic and functional improvements in the same surgery.
Are there age requirements for rhinoplasty?
Adolescent girls and boys often want rhinoplasty because they feel self-conscious about the shape or size of their noses. Cosmetic nose surgery is possible for patients who aren't adults—with the consent of their parents or guardians—but it's important that the growth of their facial features is complete. This typically occurs around age 16 for girls and at 17 or 18 for boys. Performing rhinoplasty on younger patients isn't recommended because the results can be affected by subsequent nasal growth.
What can rhinoplasty treat?
Dr. Hill can provide any combination of the following improvements with this procedure:
Making the nose or nostrils smaller or larger
Reducing a hump or bump on the bridge
Reshaping the tip
Building up a flattened bridge
Correcting an injury or congenital defect
Improving breathing
At your private consultation, Dr. Hill will talk with you about the changes you'd like to make to your nose. He will carefully examine your nose, the quality of your skin, and your facial bone structure. Your nose should fit with your other features and the overall size of your face for a harmonious result. Dr. Hill may recommend combining nose surgery with chin augmentation for greater overall improvement.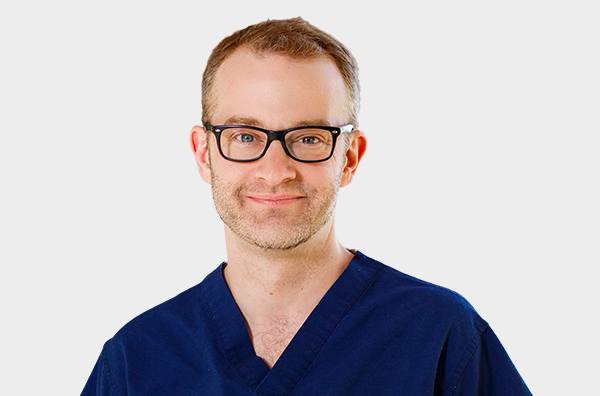 DR. SEAN HILL
Dr. Hill is a board-certified plastic surgeon who specializes in plastic surgery of the face, breasts, and body using proven, modern techniques. His approachable, lighthearted personality fosters positive, open communication with patients.
CREDENTIALS YOU CAN TRUST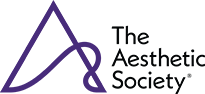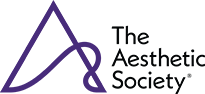 Meet Dr. Hill
What happens during rhinoplasty surgery?
Dr. Hill performs rhinoplasty as outpatient surgery using a general anesthetic. He prefers to use the open technique, which involves a tiny incision along the columella between the nostrils because it provides clear access to the internal structures of the nose. The specifics of the surgery vary depending on the patient's needs. In general, Dr. Hill separates the outer skin from the underlying bone and cartilage and reshapes the nose into the desired form. He may use cartilage from another area of the face or body to build up or support parts of the nose. Once complete, he carefully repositions the outer skin and stitches the incision closed.
What does rhinoplasty cost?
The cost of rhinoplasty (often called a nose job) at our Frisco, TX, practice varies depending on the patient's specific needs and expectations. After your consultation with Dr. Hill, we provide a detailed price quote that you can take home to review without any pressure. It is important to remember that the cost of rhinoplasty—and all elective cosmetic procedures—is influenced by the training and experience of the plastic surgeon. Even though the cost is one consideration for patients, we recommend it shouldn't be the primary factor in choosing a surgeon.
A Reputation Built on Results
I had such an amazing experience and result from my BA surgery! Dr.Hill answered any and all questions...
I am very pleased with my outcome from a rhinoplasty performed by Dr. Hill. His attention to detail...
Dr. Hill did an amazing job!! He has great bedside manner which is very comforting when talking about...
I cannot say enough GREAT things about my experience. The care I received from Dr. Sean Hill and his...
Does rhinoplasty leave a scar?
Open rhinoplasty does leave a tiny scar hidden in the crease between the columella and the upper lip that typically fades and becomes unnoticeable. Closed rhinoplasty leaves no external scars.
What is rhinoplasty recovery like?
Most of Dr. Hill's rhinoplasty patients experience minimal discomfort after surgery, which can usually be controlled with over-the-counter pain medication. He typically does not use nasal packing, and instead supports and protects the nose with internal splints and an external splint that is removed after 5 days. Patients are usually ready to return to work, school, and other regular activities within 1 to 2 weeks.
While swelling significantly subsides within about 2 weeks, it may take 6 months to a year for the nose to completely settle into its new, enhanced shape.
What is nonsurgical rhinoplasty?
Nonsurgical rhinoplasty refers to techniques that use cosmetic injectables such as fillers to create more attractive, but temporary, nasal contours. Fillers can camouflage bumps or curves in the nose but can't change the size of the nose. Sometimes called "liquid rhinoplasty," nonsurgical rhinoplasty can be a cost-effective way to "try out" a new look before committing to a surgical nose job.
Are you ready to get started?
To find out how Dr. Hill can enhance the look of your nose and your entire face with rhinoplasty, request a consultation using our online form or call our office at (214) 937-4879 to schedule an appointment.
Back to Top