Lone Star Plastic Surgery: Dr. Sean Hill
5550 Warren Parkway, Suite 210
Frisco, TX 75034
Phone: (214) 937-4879
Monday - Friday: 8 a.m.–5 p.m.


Breast Augmentation
Breast augmentation can give you the full, shapely, natural-looking breasts you want if yours don't match the vision you have for yourself. Dr. Sean Hill is a caring board-certified plastic surgeon who has extensive training and experience in modern breast enhancement surgery techniques. He is a published author and has presented at national meetings on current trends in breast augmentation. Dr. Hill can enhance your natural breasts using the latest silicone gel or saline implants while minimizing scars and downtime. Women considering breast augmentation travel to Frisco, Texas, from Plano, Allen, McKinney, and throughout the Dallas-Fort Worth Metroplex to have Dr. Hill perform their procedures.
Breast Augmentation

Before & After Photos
WARNING:
This feature contains nudity. Please click OK to confirm you are at least 18 years of age and are not offended by such material.
OK
Breast Augmentation

Before & After Photos

Keep in mind that each patient is unique and your results may vary.

Keep in mind that each patient is unique and your results may vary.
What is breast augmentation surgery?
Breast augmentation, also called a boob job, is a plastic surgery procedure that adds volume to the breasts using silicone gel or saline implants.
How can breast augmentation help?
Women choose breast augmentation to enhance their appearance and confidence. This procedure can provide any combination of the following improvements:
Fill out naturally small breasts
Replace volume loss after pregnancy, breastfeeding, or weight loss
Balance breasts of different sizes
Improve breast shape and cleavage
Reshape tubular breasts
Dr. Hill will personalize the procedure to your unique anatomy and cosmetic goals to provide the natural-looking improvements that matter most to you.
Am I a candidate for breast augmentation?
The best candidates for breast augmentation are women who want to add fullness to one or both breasts and meet the following criteria:
Are in good health both physically and emotionally
Are not pregnant or breastfeeding
Are at least age 18 or 22 (for silicone implants)
Do not smoke or are prepared to stop smoking before and after surgery
Have realistic expectations about the procedure's outcome
How much does breast augmentation cost in Frisco?
Dr. Hill customizes breast augmentation surgery to create results that match the goals of each patient. Calculating the specific cost of your breast augmentation procedure is done after your consultation with a detailed breakdown that includes the surgeon's fee, the price of the breast implants, operating room fees, and other costs included as part of the surgery. The price of any elective cosmetic surgery procedure depends on a number of factors, including the geographic location of the practice, the surgeon's training and experience, and specific fees. We understand each patient has a budget, but cost shouldn't be the primary reason for choosing a plastic surgeon.
Do I need breast augmentation or a breast lift?
These two breast enhancement procedures provide different benefits that often complement each other.
Breast augmentation adds or restores volume to the breasts. It can correct slight sagging as well.
Breast lift surgery tightens moderate to significantly lax skin, raises the breasts and enhances their shape. It can also reshape the nipples.
For many women, Dr. Hill combines these two procedures to add fullness and restore a more youthful shape.

Amazing Experience.
"I am so glad I did! I had a difficult case & the results I got were SIGNIFICANTLY better than I anticipated! Dr. Hill and Carrie are personable and always accessible, which is so comforting to know when you're entrusting someone with your body!
I would choose Lonestar 100 times over again for my surgery—after my experience."
~lauramccarty77
More Testimonials
Which breast implants are the best for me?
Choosing breast implants is a very personal matter. Dr. Hill will walk you through the following choices and help you choose the combination best suited for your body, cosmetic goals, and lifestyle:
Breast Implant Type
All of the breast implants Dr. Hill uses are FDA-approved and are made with an elastic silicone outer covering called the shell. The filling can either be sterile saline (saltwater) or silicone gel. Compare your breast implant options using the table.

Saline & Silicone Breast Implant Comparison
Fill Material
Advantages
Brands and Styles
Saline

FDA-approved (age 18+)

Natural filling

Volume can be adjusted after placement

Most affordable

Uses smallest incision

Rupture/leak immediately noticeable

Mentor® saline

Allergan Natrelle®

Cohesive Silicone Gel

FDA-approved (age 22+)

Lighter than saline

Very natural look and feel, even in women with thin tissue

Moves with the body like natural breasts

Filling remains in the breast pocket if there's a leak/rupture

Mentor MemoryGel®

Allergan Natrelle®

Highly cohesive
(gummy) silicone gel

FDA-approved (age 22+)

Lighter than saline

Very natural look and feel, even in women with thin tissue

Fullness stays at the top of the breast

Moves with the body like natural breasts

Does not leak/deflate when cut or punctured

Allergan Natrelle INSPIRA®

Mentor MemoryShape®
Breast Implant Size
Implant size is measured in volume (cc), not cup size. Dr. Hill will determine the implant size that will provide the final breast size you want by accounting for the thickness of your natural breast tissue as well as the width of your breasts where they meet your chest wall. He provides naturally beautiful results by ensuring the implants fit perfectly behind your natural breasts without spilling out into your armpits. Dr. Hill will also consider your height, build, and lifestyle when recommending the best implant size for you.
Breast Implant Shape
Implants can be round or teardrop-shaped (also called anatomical or shaped). The differences include:
Round implants provide optimal fullness in the upper breast and cleavage.
Shaped implants increase fullness in the lower breast and gradually become thinner at the top.
Breast Implant Profile
Breast implant profiles, such as low, moderate, and high, specify the degree to which the implant projects from the body. While the actual names and specifics vary with manufacturer, the general idea is:
Higher profile implants have the most projection and narrowest bases (implant diameter). They work well for patients who want a dramatic change or have a narrow chest wall.
Moderate profile implants are in between high and low profile implants in terms of projection and width. They provide the most natural-looking results for the majority of patients.
Lower profile implants project the least and have wider bases, which can work well for patients with wider chests or those who want a modest increase in fullness.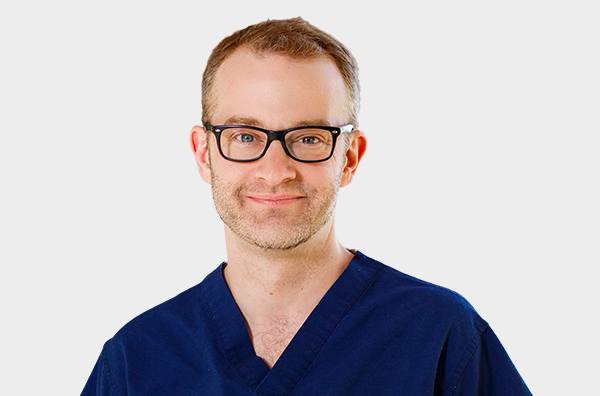 DR. SEAN HILL
Dr. Hill is a board-certified plastic surgeon who specializes in plastic surgery of the face, breasts, and body using proven, modern techniques. His approachable, lighthearted personality fosters positive, open communication with patients.
CREDENTIALS YOU CAN TRUST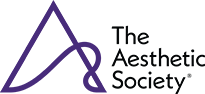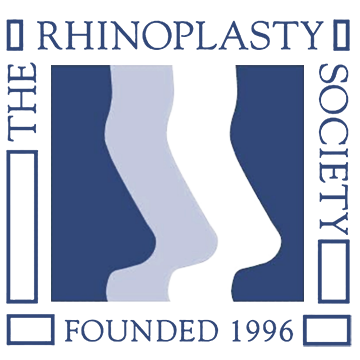 Meet Dr. Hill
What happens during breast augmentation surgery?
Dr. Hill performs breast augmentation as an outpatient procedure using a general anesthetic, so you sleep comfortably during the surgery. He makes the incisions and creates a space behind the breast tissue, called the pocket, for each breast implant. Dr. Hill then inserts the implants and adjusts the size or pocket as necessary to ensure he has achieved the desired size, shape, and position. He closes the incisions and covers them with surgical tape.
While he is trained in a variety of techniques, Dr. Hill prefers to perform breast augmentation using the following options for beautiful results and the lowest complication rates:
Breast crease (inframammary) incision allows optimal control during surgery and conceals the scar along the underside of the breast.
Keller Funnel™, which looks much like a cone or pastry bag, is used to insert the implants through the smallest possible incision and without contact to keep them sterile.
Dual-plane implant placement where the implant pocket is under the chest muscle at the top of the breast for a natural slope, and behind the center of the breast in the lower portion for a natural-looking projection. This technique has the lowest rate of capsular contracture—a complication where the normal scar tissue that forms around the implant thickens and hardens.
24-Hour Breast Augmentation Recovery
Dr. Hill's precise implant sizing, meticulous surgical technique, and range-of-motion exercise routine enable most of his breast augmentation patients to recover within 24 hours of surgery. Benefits include:
Minimal pain and swelling.
No need for narcotics to control discomfort.
Feeling good enough to leave the house, visit friends, and go out to eat the night of surgery.
Returning to work and resuming non-strenuous exercise within a few days.
What is recovery like after breast augmentation?
Because of his meticulous surgical techniques, Dr. Hill enables his breast augmentation patients to recover in just 24 hours. This rapid recovery is possible because patients typically can control post-surgical pain with Tylenol and Motrin instead of narcotics. Dr. Hill has found that when patients use narcotics, they spend the first 24 hours after surgery in bed barely moving. When they begin to move around, they are sore. The range of motion exercises he recommends speed up recovery as well. Patients are typically able to leave the house and go out to dinner the evening of surgery. Most return to work within just a few days.
Recovery Timeline
While patient experiences vary, expect recovery to progress according to the following timeline:
Incisions healed: 1 to 2 weeks
Resume light exercise: 5 to 7 days
Resume strenuous exercise: 6 to 8 weeks
Sleep on your stomach: 3+ weeks
Swelling subsides: 7 weeks
Implants drop: 3 to 6 months
Achieve final results: within 6 months
Make sure to follow Dr. Hill's post-op instructions closely. If you have questions or concerns during your recovery, we encourage you to contact our office.
What procedures can be combined with breast augmentation?
Customizing breast augmentation may also include combining it with other procedures. Women who have had children, or who have lost significant weight, may be good candidates for a Mommy Makeover. This procedure typically combines a tummy tuck, liposuction, and cosmetic breast surgery, such as augmentation or a breast lift with implants, to address the physical toll of having children or weight loss. Some patients decide to combine breast augmentation with nonsurgical treatments, such as dermal filler or BOTOX® Cosmetic injections.
Are there any risks?
Breast augmentation surgery is one of the most commonly performed elective cosmetic surgeries in the world and has an excellent record of safety. All surgeries involve risks and the possibility of complications, including:
Capsular contracture
Changes in nipple or breast sensation
Implant rupture (typically due to an injury)
Infection
Dr. Hill discusses these risks during the consultation. It's important to choose a plastic surgeon who is trained, experienced, and performs breast augmentation regularly.
A Reputation Built on Results
Love my Rhinoplasty Results, Excellent Bedside Manner I am thrilled with my rhinoplasty results from...
Dr. Hill and his team are simply amazing. They go over every detail and walk you through what to expect,...
Dr. Hill and his staff were wonderful! They were responsive to all my questions before and after surgery....
The office staff are very professional and Dr Hill is one of my favorite Docs! I had FaceTite and Morpheus...
Breast Augmentation FAQs
How should I sleep after breast augmentation surgery?
During the first few days after breast augmentation surgery, you should sleep on your back with your upper body slightly elevated. Patients who are used to sleeping on their sides or stomach may find it easier to sleep in a recliner the first few nights. You can also use pillows to support your body in bed.
What kind of bra should I wear after my breast enhancement surgery?
Postsurgical bras worn after breast augmentation are specially designed to support your new breast shape. Some patients choose to wear sports bras instead. Whatever bra you choose, it's important to wear it as much as possible during the recovery period.
Is breast augmentation painful?
The procedure itself is performed using a general anesthetic, so patients are asleep during the operation. Dr. Hill is known for using techniques that lead to a rapid recovery and minimize discomfort following the surgery. Most patients use only over-the-counter pain medication, such as ibuprofen, to manage any discomfort they experience.
Will I have a scar after breast enhancement surgery?
Dr. Hill takes special care to place incisions where the resulting scars are the least noticeable. He typically uses the inframammary technique where the incisions are hidden along the breast crease. While scars cannot be avoided with surgery, incisions can be mindfully placed.
Will I ever need to replace my breast implants?
Breast implants are not made to last a lifetime, although they often last 10 years or more. Dr. Hill performs breast augmentation revision surgery to replace implants when necessary or desired.
Can I upgrade my implants later?
Yes. Dr. Hill performs a type of revision breast surgery called elective implant exchange to replace a patient's implants with a different size and/or type. Patients who have had saline implants for many years often choose to upgrade to silicone gel implants for a more natural look and feel.
What is capsular contracture?
Capsular contracture is the most common complication following breast augmentation, but advanced techniques are reducing the rate at which it occurs. It's normal for a capsule of scar tissue to form around breast implants. In some cases, however, the scar tissue starts to squeeze the implant. This can distort the implant's appearance, make the breast feel hard, and in severe cases cause pain. Breast revision surgery is recommended if you experience this condition.
Can I breastfeed after a breast augmentation?
Breast implants rarely interfere with a woman's ability to breastfeed. If you're planning to have children, you should discuss that with Dr. Hill ahead of time. Avoiding making incisions on the edge of the areolas will minimize the risk to the breasts' milk ducts.
Are you ready to enhance the beauty of your breasts?
To find out how Dr. Hill can help you have the beautiful breasts you want, request a consultation using our online form or call our office at (214) 937-4879 to schedule an appointment.
Back to Top