Lone Star Plastic Surgery
5550 Warren Parkway, Suite 210
Frisco, TX 75034
Phone: (214) 937-4879
Monday - Friday: 8 a.m.–5 p.m.


Facelift
Dr. Sean Hill understands how the aging process can affect your looks. The midface becomes flattened and hollowed with the loss of fat and bone. Facial skin and tissues sag, creating wrinkles, folds, and jowls. The lower face and neck lose definition and become wrinkled and lax. Through rigorous training by the masters of facial rejuvenation at UT Southwestern and a craniofacial fellowship at UTMB, Dr. Hill personalizes modern surgical techniques to address facial aging as it affects each patient. With a facelift at his practice in Frisco, TX, he can help you look like a refreshed, younger version of yourself.
Am I a candidate for a facelift?
The best facelift candidates are women and men who are in good health, have sufficient elasticity in their skin, and are in their 40s to 60s. Dr. Hill performs this procedure to rejuvenate the lower 2/3 of the face by providing a combination of the following improvements:
Lifting sagging cheeks
Smoothing out jowls along the jawline
Restoring volume to the cheeks
Reducing folds and lines around the mouth
At your private consultation, Dr. Hill will talk with you about your expectations and carefully examine your face, the quality of your skin, and facial bone structure. While many patients are interested in a mini facelift, most gain more noticeable, longer-lasting results with a complete facelift. If your concerns are mild to moderate and you prefer a nonsurgical option, Dr. Hill may recommend the EmbraceRF treatment. He often performs a brow lift or eyelid surgery to address aging in the eyelids, brows, and forehead, along with a facelift to provide more complete facial rejuvenation.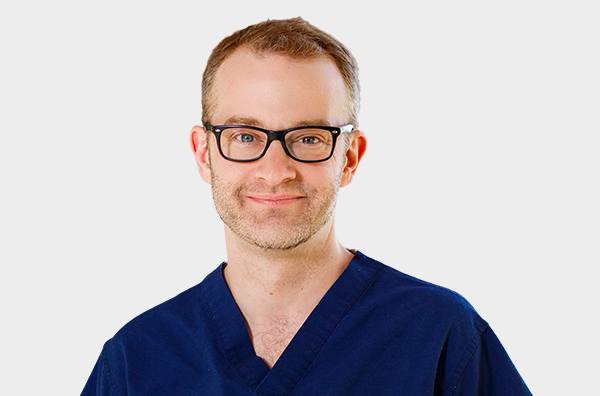 DR. SEAN HILL
Dr. Hill specializes in plastic surgery of the face, breasts, and body using proven, modern techniques. His approachable, lighthearted personality fosters positive, open communication with patients.
Meet Dr. Hill
What happens during facelift surgery?
Dr. Hill performs facelift procedures as outpatient surgery with the patient resting comfortably under general anesthesia. He uses the latest techniques personalized to the individual needs of the patient.
The lift-and-fill technique usually provides the most natural-looking results and quickest recovery. With this technique, Dr. Hill lifts sagging facial tissues, restores volume to the midface with fat grafting, and then carefully re-drapes the overlying skin.
The high SMAS technique, which is appropriate in specific cases, improves facial contours by tightening the upper cheek and lifting the lateral cheek.
Regardless of facelift technique, Dr. Hill often incorporates the following procedures to further enhance facelift results:
Neck lift tightens lax, wrinkled skin and prominent neck muscles.
Earlobe rejuvenation firms and smooths sagging, wrinkled earlobes.
These small details can make a big difference in achieving natural-looking results by improving less obvious areas that often give away a person's age.
What is facelift recovery like?
Facelift patients typically have only mild discomfort after surgery. To minimize swelling and encourage healing, keep your head elevated at all times, including during sleep, for the first 10 days. Patients are usually ready to return to work within 10 to 14 days and resume regular exercise and activity within about 4 weeks. It is normal for cheek areas to feel numb and firm for at least 8 to 12 weeks and then gradually soften.
Will my facelift leave a scar?
Scars from a facelift are very fine and hidden in the hairline and natural creases of the face where they typically become unnoticeable. When performing facelift surgery, Dr. Hill usually places a curvilinear incision near each ear that fades within months of surgery.
Are you ready to rejuvenate your look?
To find out how Dr. Hill can help you look naturally rejuvenated, request a consultation using our online form or call our office at (214) 937-4879 to schedule an appointment.
Back to Top