Lone Star Plastic Surgery: Dr. Sean Hill
5550 Warren Parkway, Suite 210
Frisco, TX 75034
Phone: (214) 937-4879
Monday - Thursday: 8 a.m.–5 p.m.
Friday: 8 a.m.–2 p.m.

Meet Dr. Hill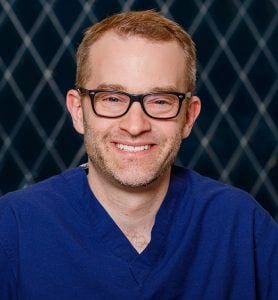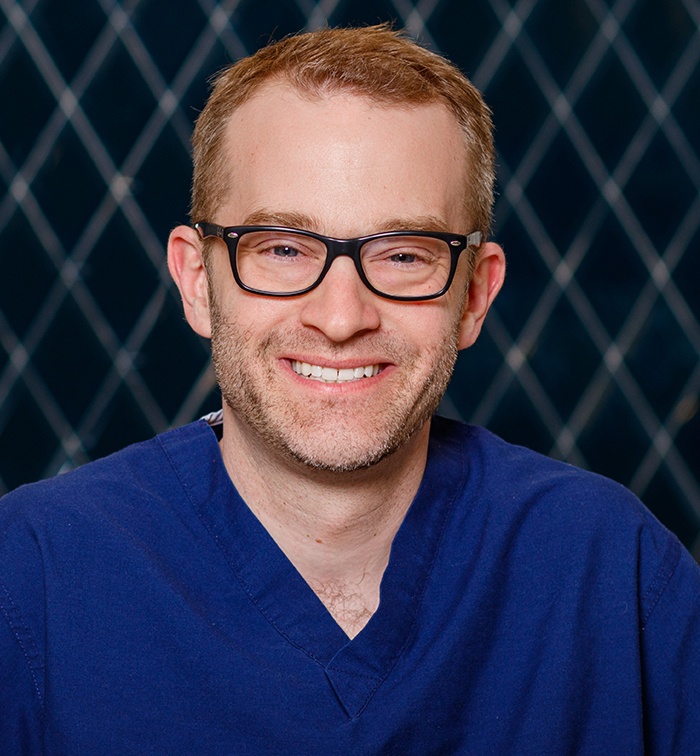 Dr. Sean Hill, a double board-certified plastic surgeon in Frisco, TX, is the founder of Lone Star Plastic Surgery. Dr. Hill's success as a plastic surgeon stems from his natural aptitudes, refined skills, and truly caring nature. He strives to make every patient he serves feel supported, confident about their safety and results, and happy to be in his clinic. Patients considering plastic surgery travel from Plano, Allen, McKinney, Prosper, and throughout the Dallas-Fort Worth Metroplex to have Dr. Hill perform their procedures.
Learn about Dr. Hill's background, motivations, and training in the following question-and-answer session:
What do you enjoy about being a plastic surgeon?
I enjoy the fact that I can make dramatic changes in people's lives. Plastic surgery involves the perfect mixture of art and science. I am a creative person and plastic surgery is about creativity. I grew up in an artistic family so an appreciation for beauty seems to be in my genes. I also have the analytical mindset of an engineer. Plastic surgery is also about precision; during surgery, a single millimeter can make the difference between good and great results.
What are your favorite procedures?
I want my patients to enjoy exceptional results, no matter what surgery they choose. Still, some procedures are particularly rewarding to perform, including:
Above all else, I enjoy getting to know my patients and helping them decide what procedure or combination of procedures is right for them.
What were your influences growing up?
I grew up in a small farming community in southern Illinois, the youngest of three children. My two older sisters are in the arts; one is a dancer and the other a writer. Naturally, with these influences, I was actively involved in theatre and visual arts throughout school. I went to college thinking of becoming an engineer like my father. I enjoy mathematics and science, especially the idea of puzzles and putting things together.
However, while on a medical mission trip to see the impact medicine can have on people, I decided immediately I wanted to be a physician. I entered medical school wanting to be a family physician; that is the role I admired while growing up in a small town. I liked the thought of being involved in patients' lives for their longitudinal needs. Also, I appreciated the family doctor's active involvement in so many aspects of the community and its needs.
When did you decide to become a plastic surgeon?
I was sitting in the anatomy lab during the first year of medical school when I fell in love with the complexity of human anatomy and human form. I knew at that moment I must be a surgeon. During a plastic surgery rotation, I had the opportunity to work with a surgical master. While watching the precision and the way he cared for his breast reconstruction patients, I knew I wanted to be a plastic surgeon. I saw in the way he cared for these women, that as a plastic surgeon I could be involved in my patients' longitudinal care much as I envisioned as a family physician.
Where did your plastic surgery training take you?
I completed my general surgery training in Illinois, and then completed my plastic surgery training at UT Southwestern, the most competitive program in the country. While training there, I worked with masters in all aspects of plastic surgery, but specifically facial rejuvenation, rhinoplasty, and breast surgery. Seeing these masters at work made me excited to learn their techniques and make them my own in my future practice. I sought out extra rotations in breast reconstruction and aesthetics with my mentor in Illinois, Dr. Glyn Jones, who is the author of the Bostwick Breast Surgery textbook.
After graduating from this rigorous plastic surgery program, I decided to undertake one more fellowship, this time in craniofacial plastic surgery. This year of training was focused on plastic surgery of the face, and I further refined my skills by working with masters of rhinoplasty.
Why did you choose Frisco for the location of your practice?
Frisco is an up-and-coming community with lots of young families, making it a great place to raise a family of my own. It has a wonderful sense of community like the small town I grew up in. There are lots of new businesses, restaurants, and commercial developments. The city government is very active in the development of the area, expanding the "$5 Billion Mile" into the "Frisco North Platinum Corridor," a stretch of the Dallas North Tollway (DNT) between the Sam Rayburn Tollway/State Highway 121 to U.S. Highway 380.
Why do patients choose you over other plastic surgeons?
Having grown up in a small community, I wanted Lone Star Plastic Surgery to have that same feeling of community. Patients appreciate that I'm well-trained and honest. I've found that a little lightheartedness puts patients at ease in a typically stressful setting. My staff and I make the patient the center of the consultation. We do all we can to make a patient happy, but only offer procedures we feel will truly benefit the patient.

Why is it important to choose a board-certified plastic surgeon?
This distinction demonstrates a physician's training, experience, and dedication to the field of plastic surgery. It is legal for any licensed physician who performs procedures to enhance their patients' appearance to call themself a "cosmetic surgeon." To be a "board-certified plastic surgeon," a physician must complete at least 6 years of surgical training following medical school, including a minimum of 3 years of plastic surgery residency training. They must also pass oral and written examinations administered by the American Board of Plastic Surgery (ABPS). The ABPS is the only board recognized by the American Board of Medical Specialties (ABMS) to specialize in plastic surgery of the whole body. ABPS certification is a mark of distinction for a plastic surgeon.
What does it mean to be a member of The Rhinoplasty Society?
I'm very proud of being invited to join The Rhinoplasty Society, which includes the top surgeons throughout the world who specialize in nose procedures. The Rhinoplasty Society, which is a non-profit organization, accepts surgeons as members only after they go through an extensive vetting process. Being a member of The Rhinoplasty Society reflects my deep commitment to aesthetic and reconstructive nasal surgery.
What does it mean to be a RealSelf Top Contributor?
RealSelf.com is an online forum for people to ask doctors questions and share their experiences having cosmetic procedures. I enjoy this open, honest dialog with women and men all over the world who are interested in cosmetic surgery. After just a year of participation on the site, I achieved Top Contributor status because I've answered a significant number of questions and have earned high ratings from my actual patients. It's a designation achieved by less than 10% of the doctors on the site.
How important is it to be honored in Living Magazine's Best of 2020 poll?
It is very significant to me because the Best of 2020 awards are voted on by the magazine's readers. People actually take the time to cast ballots online, and I'm honored to be included with other members of the Frisco and Plano business community as a Best of 2020 honoree.
How do you spend your time outside of work?
I enjoy spending time with family and friends. We travel and go to the movies, theatre, and symphony. I love being outdoors and playing baseball, football, and pretty much any other sports.
I think it's important to give back to others. I've been on multiple medical mission trips. I educate the community on aspects of reconstructive surgery for breast cancer and cosmetic surgery through public speaking engagements. I volunteer at the food pantry and have fostered pets.
Are you ready for the next step?
To meet with Dr. Sean Hill in person, request a consultation using our online form or call the office of Lone Star Plastic Surgery in Frisco at (214) 937-4879 to schedule an appointment.