Lone Star Plastic Surgery: Dr. Sean Hill
5550 Warren Parkway, Suite 210
Frisco, TX 75034
Phone: (214) 937-4879
Monday - Friday: 8 a.m.–5 p.m.


Breast Lift
A woman's body image and self-confidence are often closely connected to her breasts. Feeling confident about their breasts is one of the main reasons women come to Lone Star Plastic Surgery for breast lift surgery at our Frisco, TX, practice. Dr. Sean Hill is a board-certified plastic surgeon and published author who has presented at national meetings on current trends in cosmetic breast surgery and is known for creating natural-looking results for breast lift patients. Women considering breast lift surgery travel from Plano, Allen, McKinney, and throughout the Dallas-Fort Worth Metroplex to have Dr. Hill perform their surgeries.
Breast Lift

Before & After Photos
WARNING:
This feature contains nudity. Please click OK to confirm you are at least 18 years of age and are not offended by such material.
OK
Breast Lift

Before & After Photos

Keep in mind that each patient is unique and your results may vary.

Keep in mind that each patient is unique and your results may vary.
What is a breast lift?
A breast lift is a cosmetic breast enhancement procedure that improves the shape of the breasts by removing lax skin. It can also reduce the size of enlarged nipples and areolas.
How can a breast lift help?
While a breast lift will not make your breasts larger, it can provide any combination of the following improvements:
Restore an uplifted position
Re-create a round, perky shape
Balance breasts of different sizes
Reduce enlarged nipples
Dr. Hill will personalize the procedure to your unique anatomy and cosmetic goals to provide the natural-looking improvements that matter most to you.
How much does a breast lift cost in the Dallas-Forth Worth area?
At our Frisco, Texas, practice the price for a breast lift depends on a variety of individual factors including the extent of correction needed, whether you're adding breast implants and the anesthesia. Once Dr. Hill performs a physical exam, understands your goals, and creates your personalized surgical plan, you will be provided with a written quote to take home and consider without pressure.
Am I a candidate for a breast lift?
You may be a good candidate for a breast lift if you are in good health, at a stable weight, and are not planning future pregnancies. Women choose breast lift because their breast shape and position have been impacted by one or more of the following factors:
Pregnancy and breastfeeding
Significant weight loss
The natural aging process
At your private consultation, Dr. Hill will review your medical history, perform a physical exam, and have an in-depth conversation with you about what you hope to change with cosmetic surgery. You will leave the office with your questions answered, concerns addressed, and a recommended treatment plan.
Do I need a breast lift or augmentation?
Breast augmentation can improve breast shape by adding volume. It can fill out slightly stretched skin but is typically performed on non-sagging breasts to increase size. If you have lax skin and want larger breasts, Dr. Hill may recommend combining breast implants with your breast lift.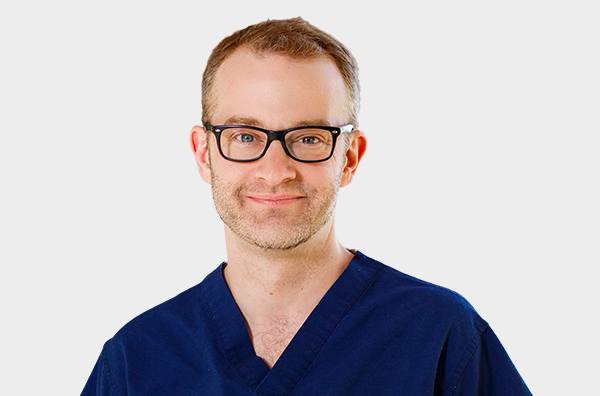 DR. SEAN HILL
Dr. Hill is a board-certified plastic surgeon who specializes in plastic surgery of the face, breasts, and body using proven, modern techniques. His approachable, lighthearted personality fosters positive, open communication with patients.
CREDENTIALS YOU CAN TRUST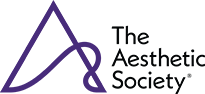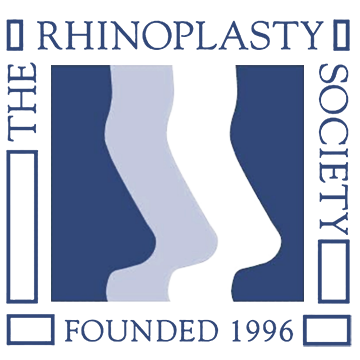 Meet Dr. Hill
What are the different types of breast lifts?
Dr. Hill offers the following 3 types of breast lift, each tailored to the patient's unique needs and preferences:
Periareolar technique (doughnut incision) involves incisions that encircle the areolas. It is a good choice for patients with enlarged areolas and minimal sagging.
Short-scar vertical technique (lollipop incision) involves the doughnut incision and another incision that runs from the bottom of the areola to the breast crease. Dr. Hill frequently uses this technique because it minimizes scarring and provides beautiful results for most patients.
Inverted T (anchor incision) involves the lollipop incision and an additional incision along the breast crease. This option is appropriate for patients with significant sagging.
What happens during breast lift surgery?
Dr. Hill performs breast lift surgery as an outpatient procedure using general anesthetic for optimal patient comfort. After making the necessary incisions, he elevates and reshapes sagging breast tissue for a rounder, more youthful contour. Dr. Hill incorporates advanced surgical techniques to optimize fullness in the upper portion of the breasts. Dr. Hill repositions the areolas and reshapes them if necessary. He completes the surgery by removing excess breast skin, closing the incisions, and covering them with steri strips.
Will a breast lift leave a scar?
While all surgeries will leave a scar, Dr. Hill has his patients follow a specific scar care protocol to promote optimal healing. At the first post-op visit, the steri strips are removed and replaced with paper tape to apply constant pressure as the incisions heal. After about 3 weeks, he has patients cover their incisions with silicone scar sheets or gel.
What is breast lift recovery like?
After your surgery, you will return home in the care of an adult family member or friend. You will need to wear a surgical support bra for approximately 3 to 4 weeks to minimize swelling and help your breasts heal in the desired shape. Most patients can return to work and everyday activities within about 7 to 10 days. You can resume strenuous exercise and high impact activities after about a month.
A Reputation Built on Results
Love my Rhinoplasty Results, Excellent Bedside Manner I am thrilled with my rhinoplasty results from...
Dr. Hill and his team are simply amazing. They go over every detail and walk you through what to expect,...
Dr. Hill and his staff were wonderful! They were responsive to all my questions before and after surgery....
The office staff are very professional and Dr Hill is one of my favorite Docs! I had FaceTite and Morpheus...
Are you ready to rejuvenate your breasts?
To find out how Dr. Hill can help you have the beautiful, natural-looking breasts you want, request a consultation using our online form or call our office at (214) 937-4879 to schedule an appointment.
Back to Top